Champagne Liébart-Régnier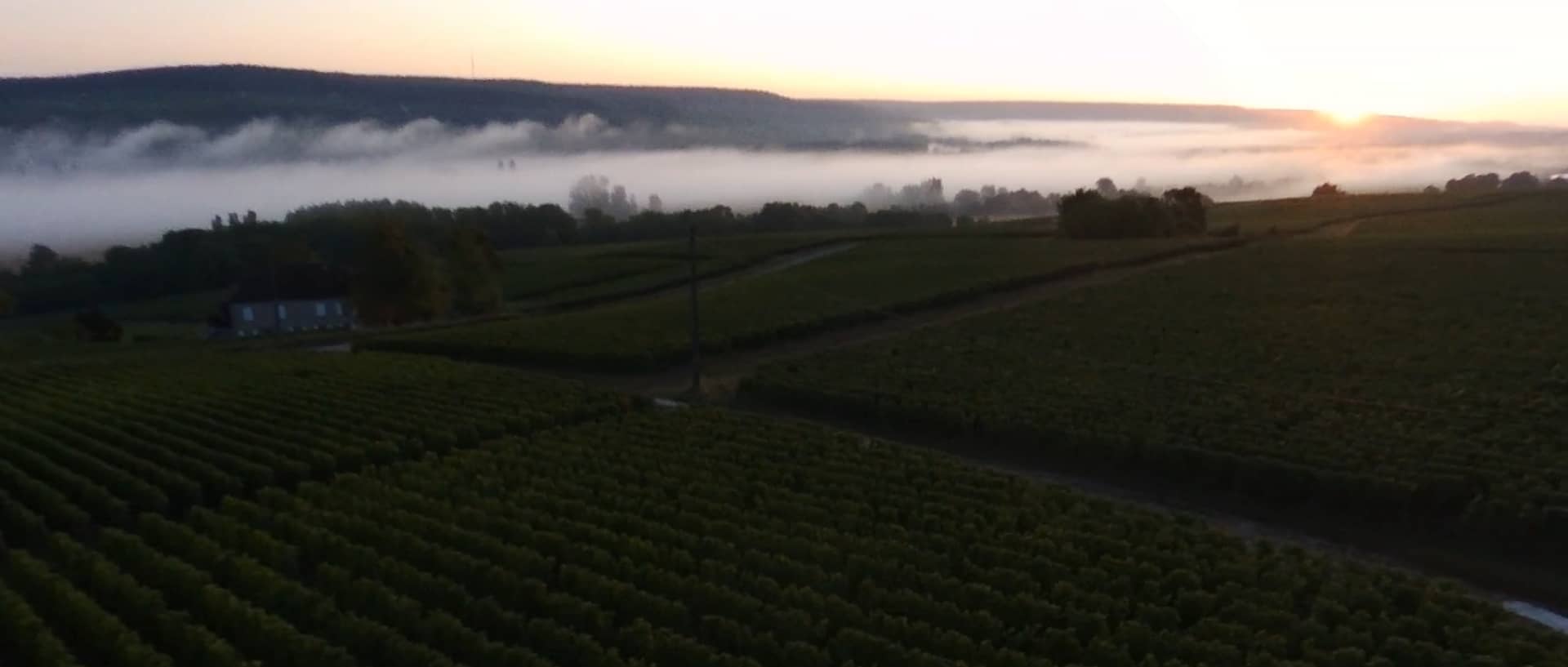 OUR STORY
The Liébart and Régnier families are country people through and through, having been working the land for seven generations.
Maison Liébart-Régnier was established by Lucien Liébart and Georgette Régnier in 1960. Right from the start they have been independent winegrowers and the current generations - Laurent, Valérie and their daughters Alexandra and Marion – are proud to make the family estate's Champagnes today.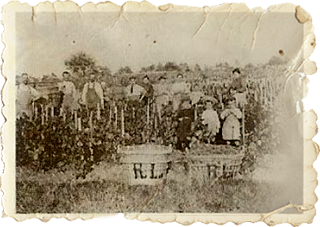 Valérie Liébart's family Harvest - Bligny in 1905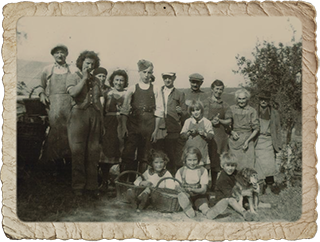 Liébart family harvest, Les Moulins – Vauciennes in 1941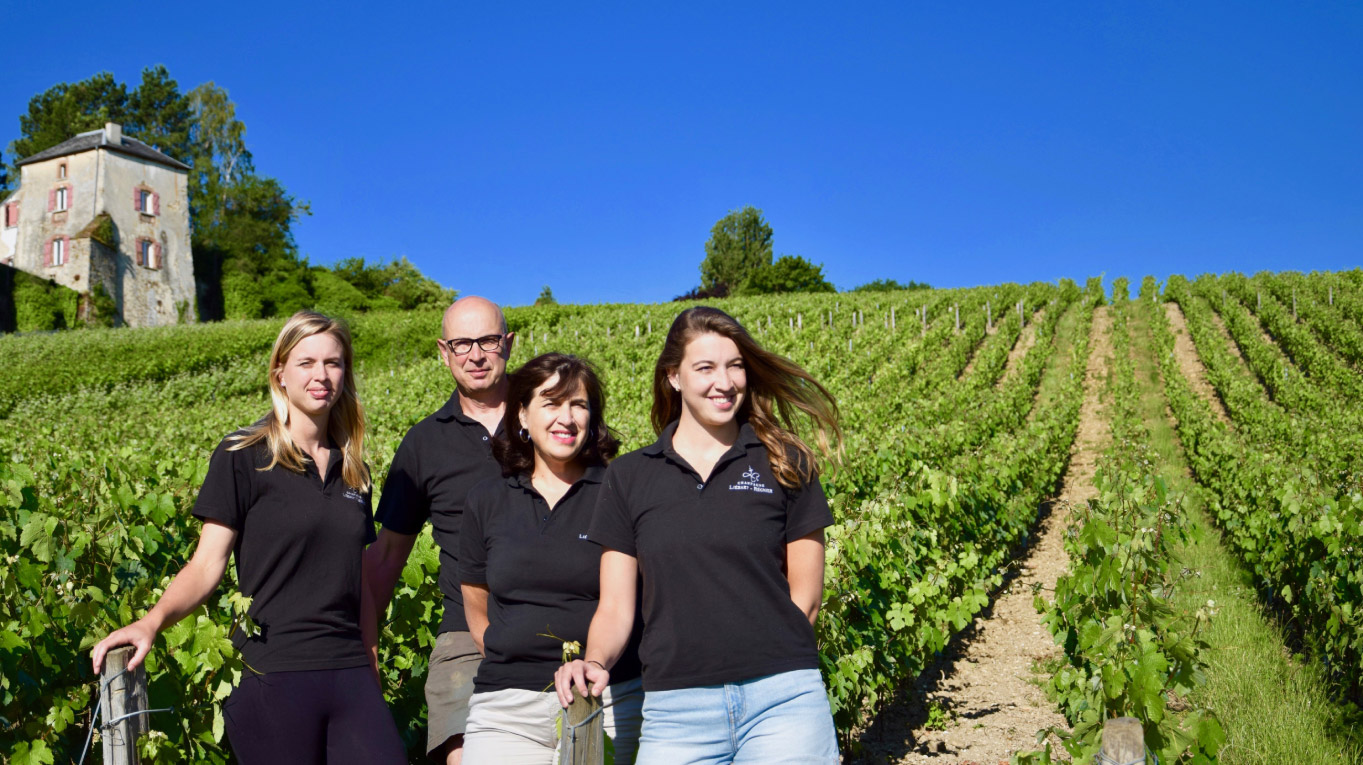 Alexandra, Laurent, Valérie and Marion Liébart, today's generations of Champagne Liébart Régnier, L'enclos – Vauciennes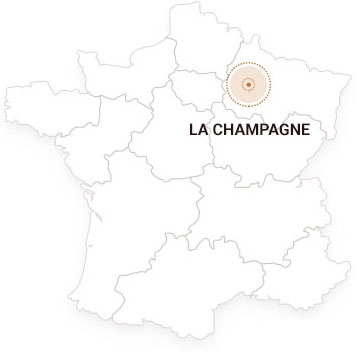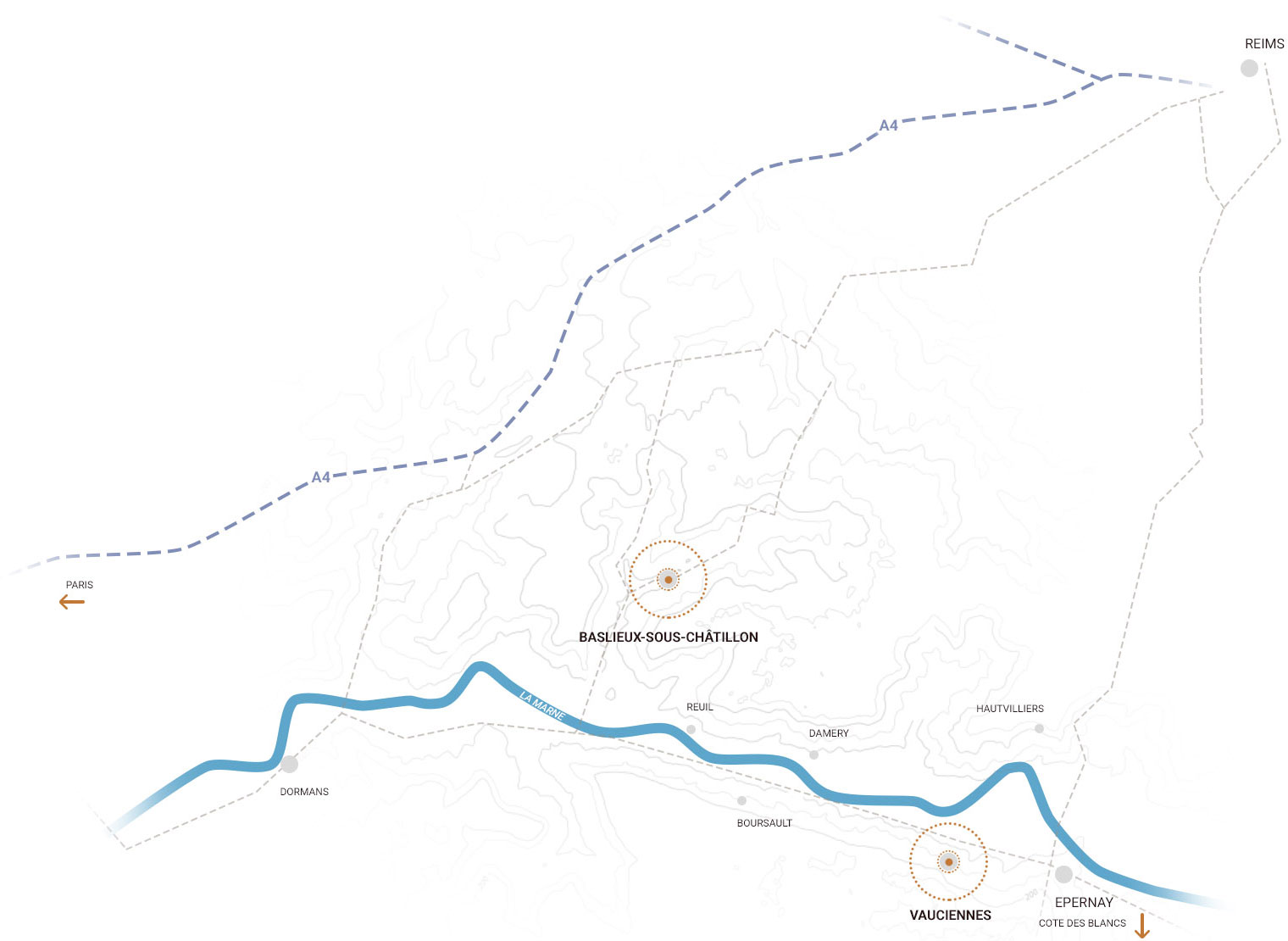 THE TERROIR
The family owns 11 ha of vineyards in the heart of the Vallée de la Marne, all handed down by their predecessors. They span both banks of the Marne in the communes of Vauciennes (Left Bank, the stronghold of the Liébart family) and Baslieux sous Châtillon (Right Bank, land inherited from the Régnier family).
The 35 parcels of vines thrive in clay and limestone comprised mainly of brown earth soils. We grow all seven Champagne grape varieties: Pinot Meunier, Pinot Noir, Chardonnay and to a lesser extent the ancestral varieties of Arbane, Petit Meslier, Pinot Blanc and Pinot Gris which, perhaps forgotten, are still authorised in the Champagne appellation.

This diversity of grape varieties, combined with the terroir, offers us a broad aromatic spectrum for our blends but also for some truly unique single varietal Champagnes.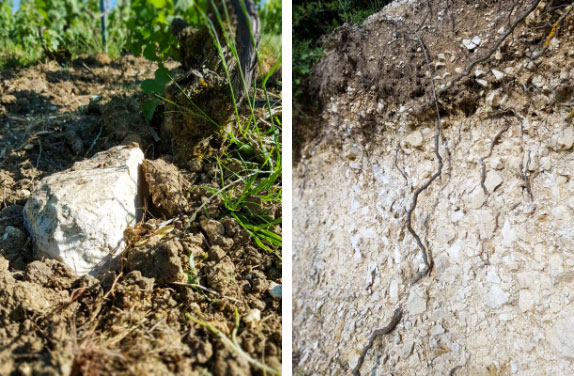 Clay and limestone soil Les Beaunes and La Justice – Vauciennes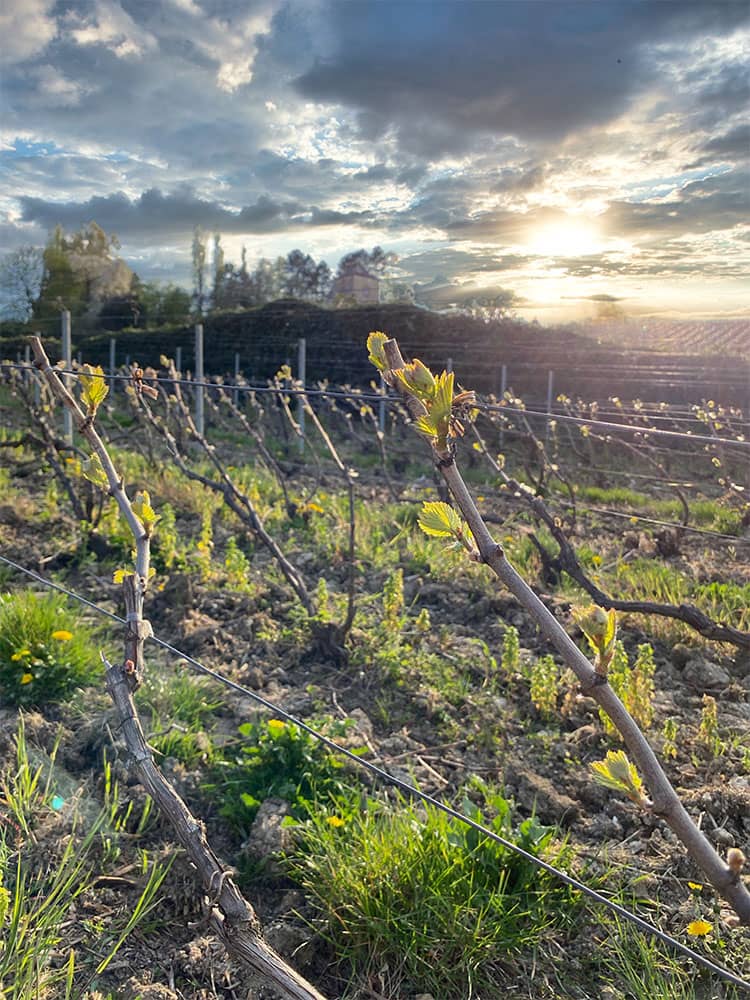 Les Jardins – Vauciennes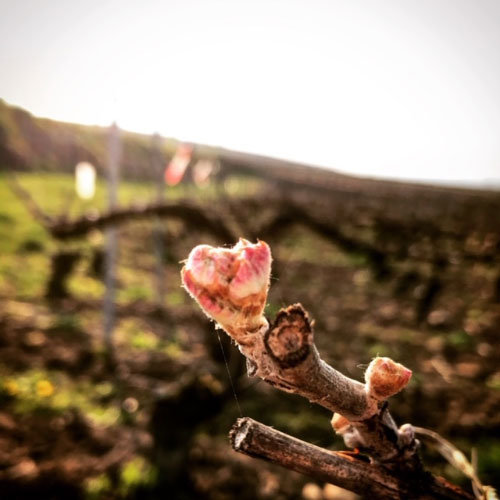 Bud Le Trou du Renard - Vauciennes
OUR PHILOSOPHY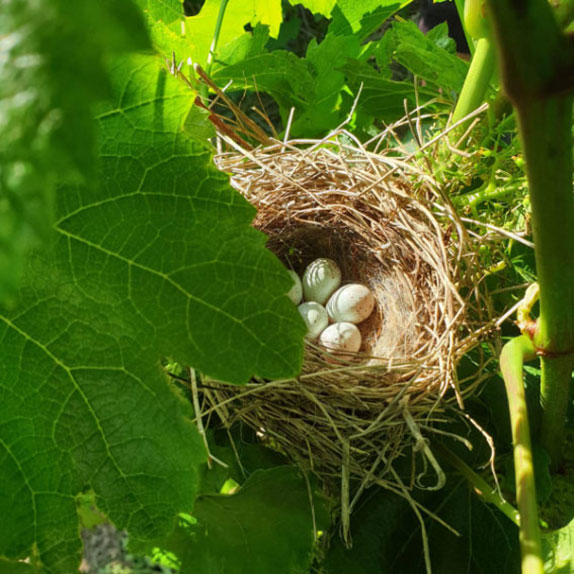 Nest La Sablonnière – Baslieux-sous-Châtillon
We firmly believe that we are simply borrowing the land from future generations so it is our duty to respect and protect it. Several years ago we adopted an eco-friendly approach as a way of showing the land and our customers the respect they deserve. To garner recognition for some of our efforts, we committed to certification:
HVE : in 2015 we achieved Level 3 of the French High Environmental Value certification. Based on performance indicators, it recognises farmers and winegrowers who are developing biodiversity and managing their fertiliser use in order to achieve self-sufficiency and protect the soil, water and air.

VDC : Viticulture Durable en Champagne. We obtained the Champagne region's Sustainable Viticulture certification in 2018. This is official recognition of the winegrowers' environmental efforts in three areas: their biodiversity footprint, carbon footprint and water footprint.
Mindful of the environmental and social challenges, each day we strive to improve our practices.
VINIFICATION
The philosophy we apply to cultivating the wines continues in the winery. We have the facilities to vinify our individual parcels (by surface area) in thermoregulation vats and oak casks. We work with an independent wine advisor to make our champagnes using the traditional methods and as few additives as possible.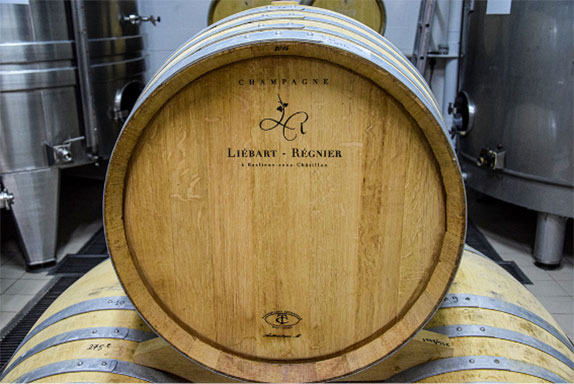 Liébart Régnier winery